RESTAURANTS
---
Aureole
http://www.mandalaybay.com
3950 Las Vegas Blvd, S
Las Vegas, Nevada
702-632-7401
702-632-7452
Get Map

12,000 bottles of wine. Watch the lady in the swing put them away in a three story storage in the main display. Nice bar, very good food, a real find. Only Las Vegas could have a place like this.
*** * ***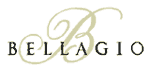 www.bellagio.com

Bellagio
3600 Las Vegas Boulevard, South
Ph:702-693-8150
fax: 702-693-8500
Get Map


Reservation Recommended Jacket and Tie Required If you are staying at the hotel, perhaps the finest on the strip ( insist a lake view room, if even "smoking" ), the cocierge may get you in, if they are full. $52 million in Picasso paintings/ceramics, wonderful French food, excellent service, fine wine list---"The Good Life".
If Keith Goldston, sommelier is available, he is extremely knowledgeable and helpful. We ate with another couple. Two received the Price Fixe meal, but the couple also shared with each other. We also had some excellent wine and dessert wine. We very much look forward to returning. The Picasso decorations were also very pleasing to the eye.
http://www.johnpartridgeart.com/iris/98-025.html


*** * ***
Seria del Circo
Bellagio
3600 Las Vegas Boulevard, South
Ph:702-693-8151
fax: 702-693-8500
For lunch, and dinner. The signature dish is their fish stew, although pasta and other Italian dishes are very good. Easy to get into as most are not aware of the location of this fun restaurant.