Editor's Notes
What's New
Dan and Kit open a bottle of 1978 Monte Sereno Merlot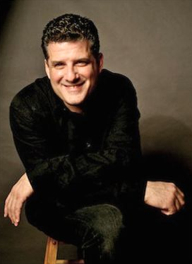 (photo by Dina Scoppettone (c) 2008)
Dan Pulcrano, Publisher
Metro Newspaper
Founder & CEO, Boulevards News Media
This was written by Dan Pulcrano, CEO of Boulevards New Media/ Metro Publishing.
Twenty-Four And Counting
IN TODAY'S venturespeak, Kit Menkin would be called an "angel," the Old Testament term for divine messengers that check-writers who take big pieces of early startups use to describe themselves.
Menkin stopped by the rented Monte Sereno basement where Metro's business plan was being written using a Visicalc spreadsheet on an Apple III computer. He dropped a $3,000 check on the kitchen counter. There was no paperwork. He thought starting a weekly newspaper for Silicon Valley was a good idea.
Menkin, a leasing agent, also left a case of red table wine that bore the quail emblem of the city of Monte Sereno. He had managed to convince the valley's smallest municipality to loan its logo to a boutique bottling.
Two of those bottles sat in my basement, labels spotted by moisture. I pulled one out last week. "It won't be any good," Menkin assured me.
I brought it to Steamer's anyway and paid corkage, about four times the sticker price of the $7 bottle of 1978 merlot. Dennis, a server who has been around the valley forever, ably removed the still-moist cork and poured the wine, which had taken on a lovely tawnyish-burgundy shade. Menkin eyed his glass and suspiciously sipped the aged result of his three-decade old gimmick bottling, expecting vinegar.
"Hey, that's pretty good," he said with a laugh. And it was. Amid the backdrop of a friendship that led to what's now a valley fixture, it tasted as good as a Chateau Margaux.
Menkin used to mail out newsletters with a gold-foil sticker on the envelope that boasted of his longevity in business—15 years, 20 years—assuring customers that survival stood for something.
Today's issue of Metro, Volume 25, Number 1, bears a logo that commemorates the beginning of our 25th year (which means we've completed 24). It will be a transformational and celebratory one, despite the current state of the newspaper publishing industry.
Newspapers, particularly dailies, face challenges, not only because of Internet competition and the state of the economy but because of self-inflicted problems resulting from debt-financed purchases, resistance to change, out-of-town ownership, bureaucratic management and product quality cuts.
Metro is still locally based and owned and operated by its founders, which today is about as rare as that lone bottle of drinkable wine that survived earthquakes and moves and improved with time.
As we reinvent Metro to remain relevant in an age of portable devices and social media, we remain committed to quality local writing and community service. We thank the many people who believed in the idea of a valley-based publisher, who worked with us, stuck with us and supported us. In true valley style, we're looking forward, not back, and believe the best is yet to come.
Dan Pulcrano
Dan Pulcrano, CEO
Boulevards New Media Inc. | Metro Publishing Inc.
452 S. First Street, San Jose, CA 95113
+1 408 454-1205
dp@boulevards.com
SanJose.com | SanFrancisco.com | LosAngeles.com | Dallas.com | Houston.com
SanAntonio.com | Philadelphia.com | Seattle.com | SFStation.com | MovieTimes.com
"Inventing the local media of the future"
Twenty-Four And Counting:
http://www.metroactive.com/metro/03.04.09/letters-0909.html
6/23/09