Why Lease?
Ten Advantages in Leasing:
1. Saves Cash - no money "down".
2. Usually longer term available, resulting in, lower monthly payment.
3. Fast and convenient - less hassle for long term "borrowing".
4. Tax benefits, such as faster write-off; more rapid amoritization than possible with "depreciation".
5. Provides cost-cutting or profit making equipment to be installed immediately.
6. Pays for equipment out of before-tax savings rather than after-tax profits.
7. Leverage - leaves normal lines of bank credit undisturbed.
8. Avoids alternate corporate minimum tax.
9. May increase the firm's ability to acquire funds, plus does not dilute ownership.
10. Creates or maintains working capital for inventory, accounts receivable, other expenses.
7 Reasons
To Do Business With American Leasing
The great majority of our leases are referrals, some from vendors, and some from direct advertising and mailing.
Sixty-five percent of our business is repeat. We must be doing something right, wouldn't you agree? We get a lot of referrals (most likely the person we are addressing has been referred).
We have experience in advising you on accepting equipment, making sure it is what you ordered and what you wanted. What appears to be simple is often not as simple as it appears.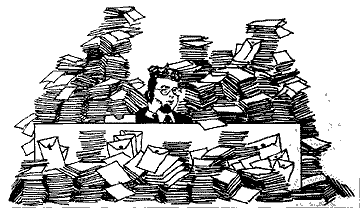 We have been in business for 34 years. We mention previous customers, tell them to call for referral, etc.
We are there after the equipment is paid for. We don't charge for early payoffs or termination fees, and if you sell the business or experience late charges or insurance problems, we will be there for you. We want your business. We want you to come back to us. We want you to refer us to others. Our attitude is we will treat you the way we would like to be treated and should be treated.
We are competitive. You are not paying extra for this. We want to give you the best we can. We want you to come back. We look at this as a long term relationship, not just a one time sale.
We like to collect financial statements so we can set up a larger lease line of credit, and you won't have to go through this all the time. All you need to do is call us on the telephone. We know you. We want to understand your business. The majority of our customers come back to us because we make leasing easy for them. We don't give you any hassles.