348 Mathew Street, Santa Clara, CA 95050
Phone: 408.272.3844
800.727.3844
Fax: 800.727.3851

---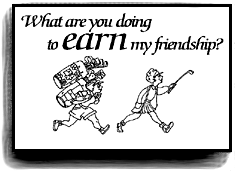 I started in the equipment leasing business twenty-five years ago, calling from Palo Alto to South San Jose, working out of my car, utilizing an answering service. In December, 1971, I opened my own office, sharing a suite first with an attorney, then a machinery salesman, and eventually had enough business to employ a part-time secretary, Linda Bourgeois, who then became full-time. Later she moved with her family to the Gold Country: Sutter Creek, California.
My goal was: get to know our customer on a first name basis and earn their friendship.
Please visit us at 348 Mathew Street in Santa Clara. You can see and smell our roses, enjoy our flowers, plus join me for a cup of coffee at "Kits' Rose Bench."
---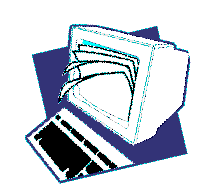 We are constantly trying to improve our technology to be able to respond in a more timely manner, work smarter, become more efficient, and to provide better service for our customers.
American Leasing is now fully operational using Vertical Connection System 1. Our entire lease process from start to finish is now on eleven network computers. It also integrates with our Summit National DOS accounting.
System 1 automates our entire documentation process, and is integrated with one keystroke. All lease contracts and supporting forms are in merge fields. We prepare or change any form within seconds. In addition, these can be sent on our ISDN line or scanned documents can also be sent electronically.
System 1 also gives us full "contact management" capabilities, unlimited credit information from banks and trade references, plus integrates to our two (send and receive) network fax programs (and individual computer fax stations), plus Microsoft Word 7, Excel 6, and several other software programs.
In addition, we are able to electronically connect directly to Nations Credit, plus other sources who will shortly have this ability. Three of our "lines of credit" accept our signed contracts by fax through System 1 for quick funding of leases.
---
"We like their attitude because it is exactly like ours: finding
ways to improve our service for our customers' benefit."
---
The total integration of System 1 improves our ability to know where business is at the touch of a field in one screen. This tracks the status levels and processing of each lease, as well as giving graphic reports and retaining history of all leases.
In April of last year, we installed a "one user" version. Last June, we went to a ten user system, running parallel in August, and by November were fully operational on Workgroup for Windows 3.11. We then went to Windows '95 on our production computers.
In March, we had Windows '95 functioning on a 32bit ethernet system on both NT and Novell network servers. Windows '95 is a superior operating system. It reminds me of the Apple Plus computer my children learned at St. Andrew's School in Saratoga, but a lot more sophisticated and with tremendous opportunities.
Windows '95 does not like DOS programs and really requires a lot of RAM, disk space, a very fast computer, and particularly prefers programs specifically written for '95 . There are many incompatibilities for network use with other programs. To say the least, a one person home program is a snap; network use was a major problem for us and I still wonder if it was worth it (It is!).
Bridget Tesik has experience with Access, which is the framework of System 1. We are currently "customizing the software on a stand alone computer. In addition to the unique features of the program, what attracted us most was Vertical Connection willingness to listen to user needs, make changes, and the ability for us to make changes almost as we did with Telemagic.
Vertical Connection is committed to improving their software. They expect to continue to improve versions. We like their attitude because it is exactly like ours: finding ways to improve our service for our customers' benefit.
We are looking forward to electronically transfering money to banks by computer rather than Federal Express in order to pay our vendors faster.
---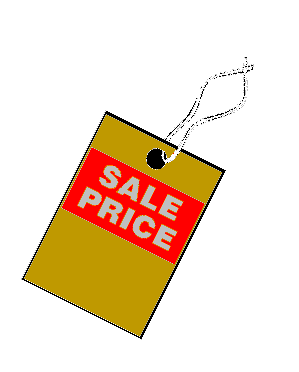 Yes, you are responsible for sales tax when you sell out-of-state.
Yes, even mail order items are subject to sales tax, especially if you have a "nexus" ( a presence in other states ).
This means if you have a sales office or a warehouse---even one that ís part of a separate company---this establishes your presence in that state. Some states, including California, consider sales reps or independent contractors as ample nexus to charge sales tax.
And if you service or honor a warranty in the state, certain states, such as California considers this "nexus."
The state tax laws are anything but clear as 45 states that levy do not follow
the same rules and regulations (Alaska, Delaware, Montana, Oregon and New Hampshire don't charge any sales tax
at all ).
Many states also charge sales tax not only on products, but on a range of services.
Some charge all shipping or only if shipped by a third party or not shipped by a third party. Hawaii charges a use tax in addition to the sales tax for leases.
Florida requires a bond tax. Many states also require a sales tax license if you conduct a certain dollar figure per year ( $100 in New Jersey).
Most importantly, do NOT rely on what you are told over the telephone. The rules change frequently, and sometimes the person telling you the rules is not well informed. The best thing is to ask for the information in writing,or a "letter ruling" on a question.
---
---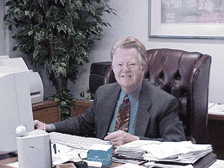 James P. "Jim" DeChaine joins us to take charge of business development in the Silicon Valley and the San Francisco Bay Area.
Jim is a native of Portland, Oregon with a Master of Science from the University of Southern California.
He has been a friend of Kit Menkin's since Jim was city manager in Belmont, perhaps the start of Silicon Valley. He left this position after 13 years to pursue an executive search business, and then went into sales and marketing. "I enjoy talking to entrepreneurs and presidents of large companies," he says. "After years behind the desk, I like being out, meeting people, and helping their business grow."
Jim and his wife Delain are active outdoors people. Their hobbies are fishing, traveling, and Jim also finds time to play tennis and golf.
Back to the top
Back to Home page
---